ViewRay to HUS Cancercentrum in Finland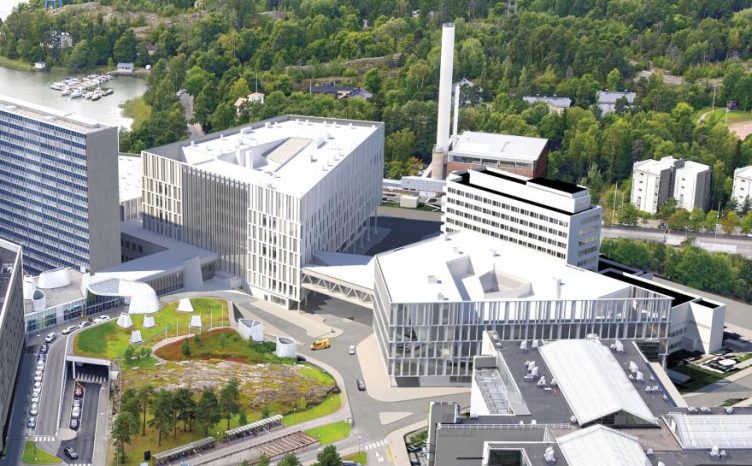 The new Bridge Hospital at Helsinki University will be first in Finland with MRI-guided radiation therapy. The ViewRay MR-linac makes radiation therapy safer and more precise thanks to real-time on-line adaptive sharp beams.
HUS Cancercentrum blir Finlands första sjukhus där man kan få strålbehandling med Viewray för behandling av cancer. Med hjälp av tekniken blir strålbehandlingen säkrare eftersom strålningen av friska vävnader minskar. Den nya anordningen installeras i Brosjukhuset som öppnas 2023.
Den nya apparaten gör det möjligt för läkarna att göra ännu noggrannare strålbehandlingsplaner för patienten. Tekniken kombinerar både magnetkameraundersökning och strålbehandling.
Noggrannare stråldos medför färre antal behandlingar, då en större dos kan ges på en gång. Frisk vävnad skonas och kritiska områden kan undvikas noggrannare. Apparaten används för behandling av många typer av fasta tumörer, särskilt i buk- och bäckenområdet.
HUS Cancercentrum är Finlands största och mångsidigaste centrum för cancervård.
Läs mer på HUS hemsida: https://www.hus.fi/sv/aktuellt/ny-stralbehandlingsteknik-ger-vard-till-allt-fler-cancerpatienter